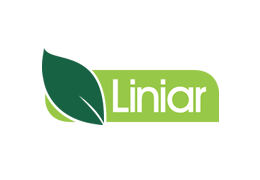 There are many reasons why people decide to replace their windows. But whatever your reason, it is a decision that you will make carefully and thoughtfully.
If you're looking for Anglesey double glazing, look no further. At L R Nash Anglesey Double Glazing, we fit the popular Liniar window system. These have "A+" WERS Energy Rating to keep your home warmer and your heating bills lower, as well as using secure multi point locking as part of the Police-approved Secured By Design scheme
Liniar are a British-owned manufacturer of PVC-U, based in a 150,000 sq ft factory, showroom and customer support complex in Denby, Derbyshire.
With a purpose-built factory warehouse and mixing plant, Liniar operates a continuous investment programme to ensure that all of its machinery utilises the very latest technology, as well as being energy efficient – all to ensure consistency in manufacturing the whole product range to the highest possible quality.
Gallery
Click on any of the thumbnail images below to see a larger version of the image. L R Nash can supply and fit any style or design you see below. Prompt attention is given and great customer service as standard!
We can fit and supply almost anything you see in the brochures below – just click on the links to download them to your computer. Or, if you've seen an idea somewhere and aren't sure of the name of what you'd like, just ask the experts, LR Nash Windows, and we will be happy to help.
The Roofline: Guttering, Fascias & Cladding

We can supply and fit a variety of finishing touches to really complete the look and give your home that smart and tidy appearance you are after. All the finishsed are of course custom made to your home so please get in touch to discuss your needs further and find out how we can give you a great deal by installing these at the same time as your windows.
Guttering
112mm Round Plastic Guttering
Plastic guttering produced to the original and popular half round profile with the look of a cast iron system. Found on many domestic properties. Available in Black,White and Brown.Compatable with most other makes.
112mm Square Plastic Guttering
Plastic guttering produced in the modern squareline design popular on many of todays domestic properties. Available in Black, White and Brown. Compatable with most other makes. Also now available in Caramel ideal for use with light oak windows and fascia.
Fascia & Cappit Boards
9mm Cappit Boards
Used as a cappit board for covering over existing fascias. Always make sure the timber you are cladding is sound. Cappit boards eliminates the need for painting. Available in white or black and as a range of woodgrains. Width sizes from 125mm to 455mm.
18mm Fascia Boards
A range of fascia boards designed for new-build and refurbishment. Unlike wood, it doesn't warp, split or rot and is maintenance free. Available in white or black and a range of woodgrains. Width sizes from 150mm to 405mm.
Soffits
10mm Multi Purpose/Soffit Board
Can be used to over cap existing boards or a replacement for timber soffits, available in non-ventilated and ventilated boards. Available in white or black and a range of woodgrains. Width sizes from 100mm to 450mm.
Hollow Soffit Boards
Plank style rigid hollow soffit board. A cheaper alternative to solid soffit board. Hollow soffit boards can be used as cladding where there is no risk of items being leaned against the boards. Available in white, black, brown, mahogany, rosewood or light oak.
Cladding/Trims
Cladding Boards
Cladding boards can be used in either horizontal, vertical or diagonal applications. Both the 150mm and 100mm boards give the effect of timber cladding. Available in white and a range of woodgrains.